Regular price
$4.00 USD
Sale price
$3.00 USD
Unit price
per
Sale
Sold out
Patented design

Exclusively with us

Fast delivery
Split
View full details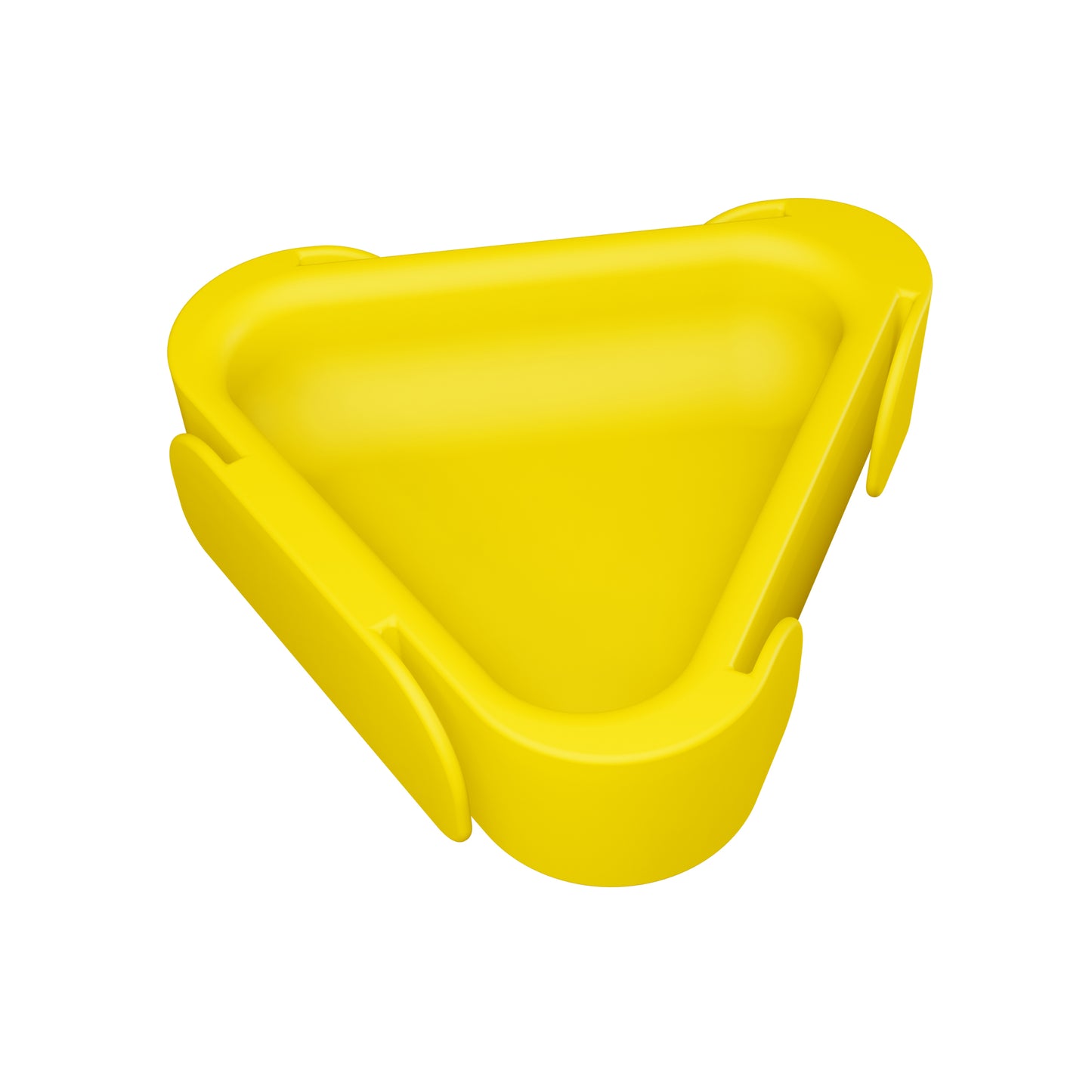 Collapsible content
product properties

Material: ABS
Weight/Piece: 28g
Size/Piece: L: 96mm; B: 93mm; H: 24mm
Material thickness: 1,8mm
Manufacturer: Longpack Games
Country of origin: China
Designer: Steven Ziegler & Nicolas Hascher

ATTENTION: Colors may differ slightly from the screen!
Application

Our bowls are the perfect accessory for every board player and are ideal for storing resources during the game to avoid a chaotic mess on the table.
Delivery

We supply almost every address worldwide. The shipping costs for many items we sell are based on weight. This means that the costs will be calculated according to how much your item weighs when it is sent from our warehouse to your location. More information can be found in our Shipping Terms.
return

We want you to be satisfied with our products! We know that sometimes things happen and you want to return an article. So if you think something is wrong with your order or if it's just not the right one for you, please send it back to us. You get a full refund. Unfortunately, you have to take over the cost of return. More information Right of withdrawal read.
Modular

Due to the possibility of inserting the peels together as desired depending on the space requirement, they can be used extremely flexibly.

connector

Our bowls have a simple plug-in connection to put them into each other so that they hold together well and do not slip.

Rounded

The peels have extra rounded edges so that all resources can be easily removed and it is easy to clean up all resources at once.

High quality

Due to the use of 1.8 mm thick ABS, the peels are of high quality and have a long shelf life. It is not a product from the 3D printer.

resources

With the peels, all kinds of resources, such as wood or plastic markers, coins or cubes, can be used.

no mess

Thanks to the peels, there is no more chaos on the table and there are no resources flying around. Besides, there's nothing to change.
The Chameleon System

The CHAMÄELEON system was developed to give players the opportunity to easily connect different components for board games and create unique setups. From bowls and card holders to card trays, the system offers maximum flexibility and a seamless connection between the individual products. Triangular bowls were designed as the first product of the CHAMÄELEON system, with which a rondel can be set up from six bowls. The bowls are not only practical, but also a real eye-catcher on every gaming table.

Boardgame Trays

Of course, the CHAMÄELEON system doesn't just stop at bowls. We would like to constantly expand the system and add new products in order to achieve maximum flexibility. The goal is that every board player can have the optimal setup for every game, tailored to their individual needs. We are already working on new products that can be added to the CHAMÄELEON system in the future so that players can further customize and perfect their setup. With the CHAMÄELEON system there are no limits to creativity!
TOP! COMPLETELY SATISFIED! :)

Super bowls that can be put together as you like, depending on how you need it, whether as a semicircle or circle, straight line or individually if the table is too big! Taking out the resources or tiles is also super easy thanks to the ergonomic triangular shape. The resources are also easy to pour back into bags to quickly clean up the game. Are completely satisfied and there is really every board game on the table. It also looks good and is available in different colors for every taste. Can only recommend it! Price-performance top! :)

– Jessica, @jcboardgames

ONE OF THE BEST OUT THERE!

"Trays are handy, especially the more components board games have. And there is a ton of alternatives out there, we tried a lot of them.
But I really must say that the Chamäeleon Trays are the best: for their interlocking system, shape and colors.
The trays have the perfect size to hold enough tokens and due to the shape components can be picked up easily.
I would always go for different colors and the storage box"

– Phil, @the_hop_meeple